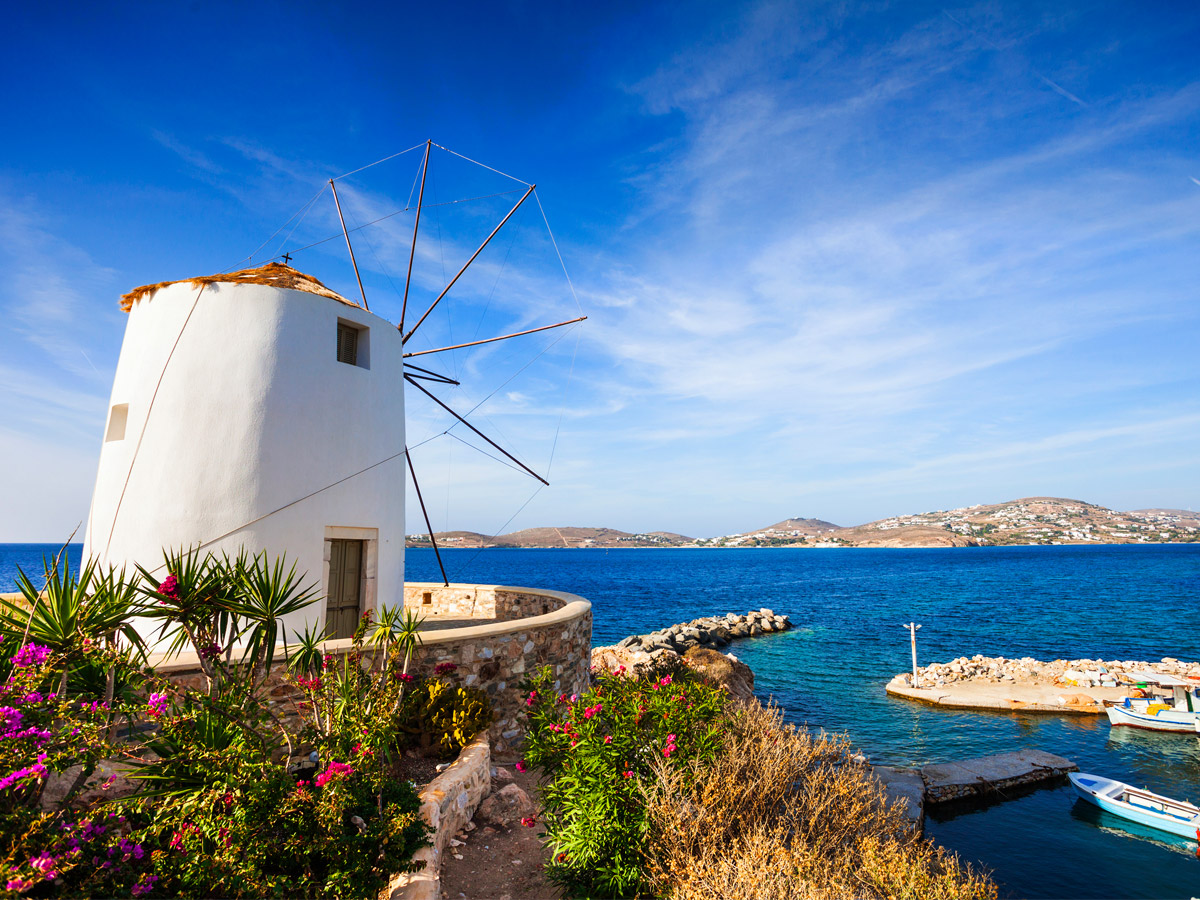 Parikia
---
Parikia is the capital of the island, with 3,000 inhabitants. There is the commercial and passenger port of the island, the administrative and economic center, a modern state with a strong past and a promising future.
Parikia is built amphitheatrically around the harbor and features a characteristic Cycladic architecture with white houses and intense blue painted windows and doors. A large windmill welcomes you at the entrance of your harbor, which is the trademark of Paros.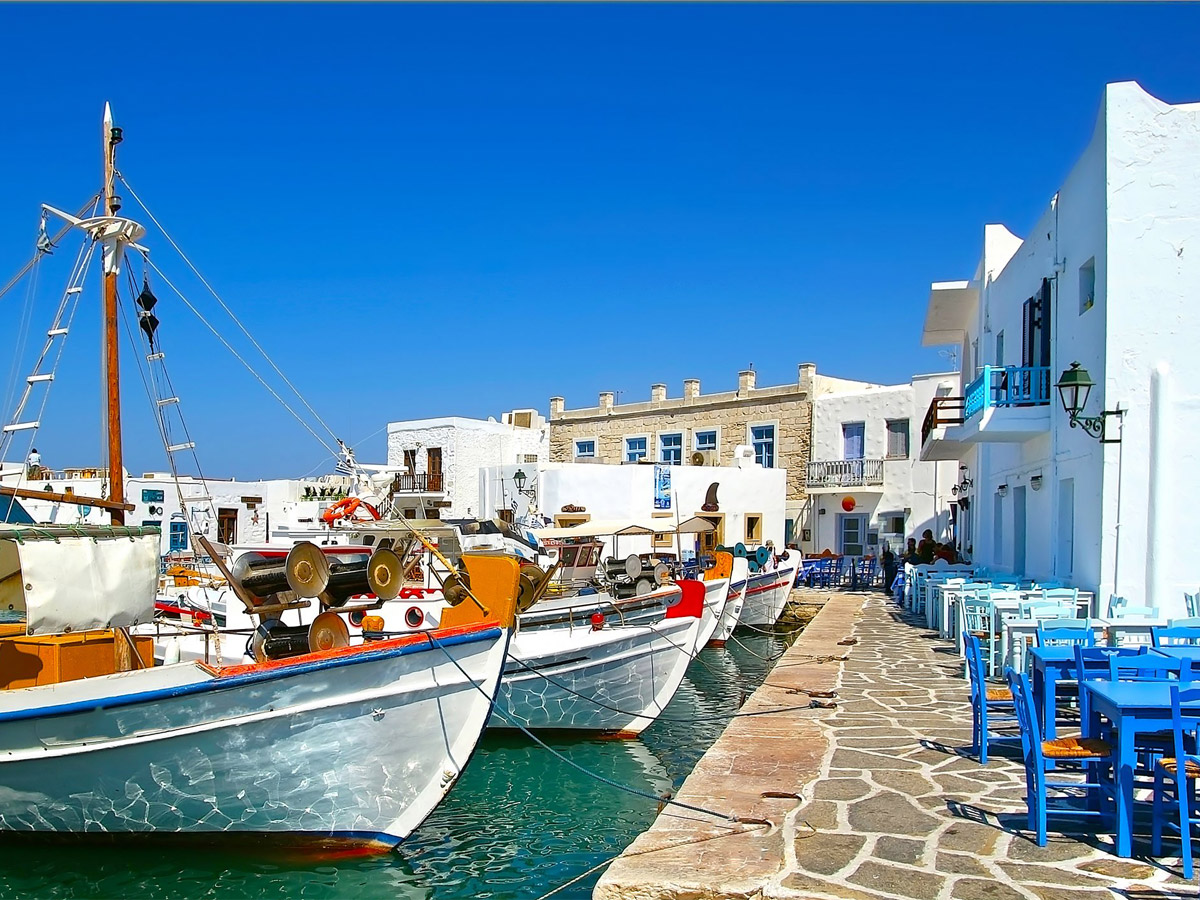 Naousa
---
The picturesque alleys and the Venetian castle on the beach, illuminated at night, give a magnificent note to the whole scene, combined with the marina and the boats, big and small, fishing and tourist.
The city of Naoussa is built on the second great bay of Paros, with the harbor and the marina and has played an important role since the era of Komninos.
At the harbor there is also the small castle called Kastelli, a work of the Venetians, a large part of which is preserved until today, while a bit further is the church of Agios Nikolaos, patron of sailors and fishermen, since Naoussa still has a significant number of fishing vessels today.
On the harbor you will find nice taverns, bars, cafes and restaurants that can satisfy every taste.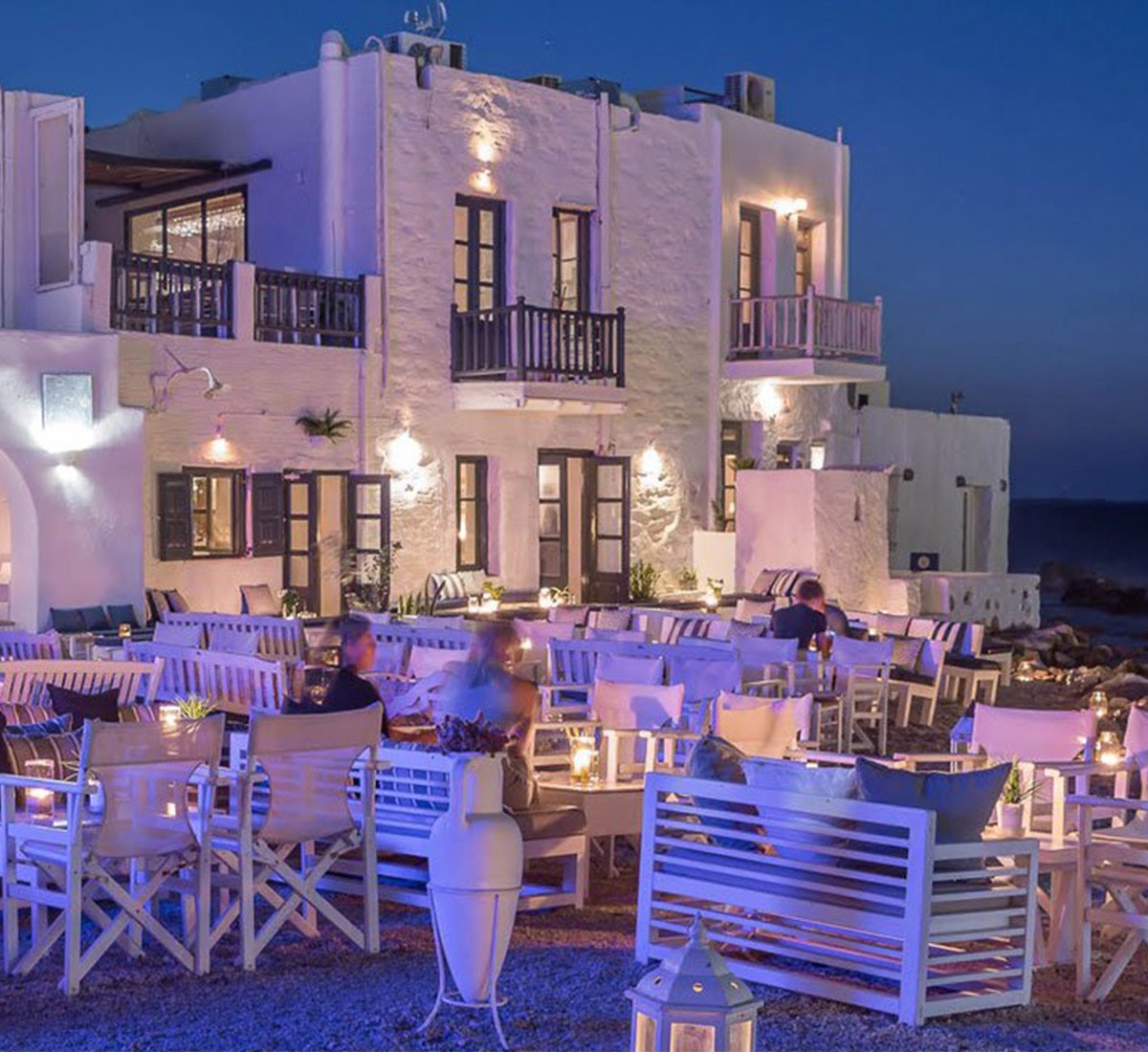 Nightlife & Fun
---
Apart from the natural beauties of the island and its cultural monuments, Paros is a favorite destination for its nightlife and entertainment.
With plenty of bars, clubs, cafes, taverns with Greek music, beautiful romantic restaurants.
In the taverns and restaurants of Paros the dishes are filled with all the goodies of the sea and the fertile Paros inland.
From the port of Paroikia to the cosmopolitan Naoussa and from the beautiful Lefkes to Aliki, the whole island is scattered with unique flavors.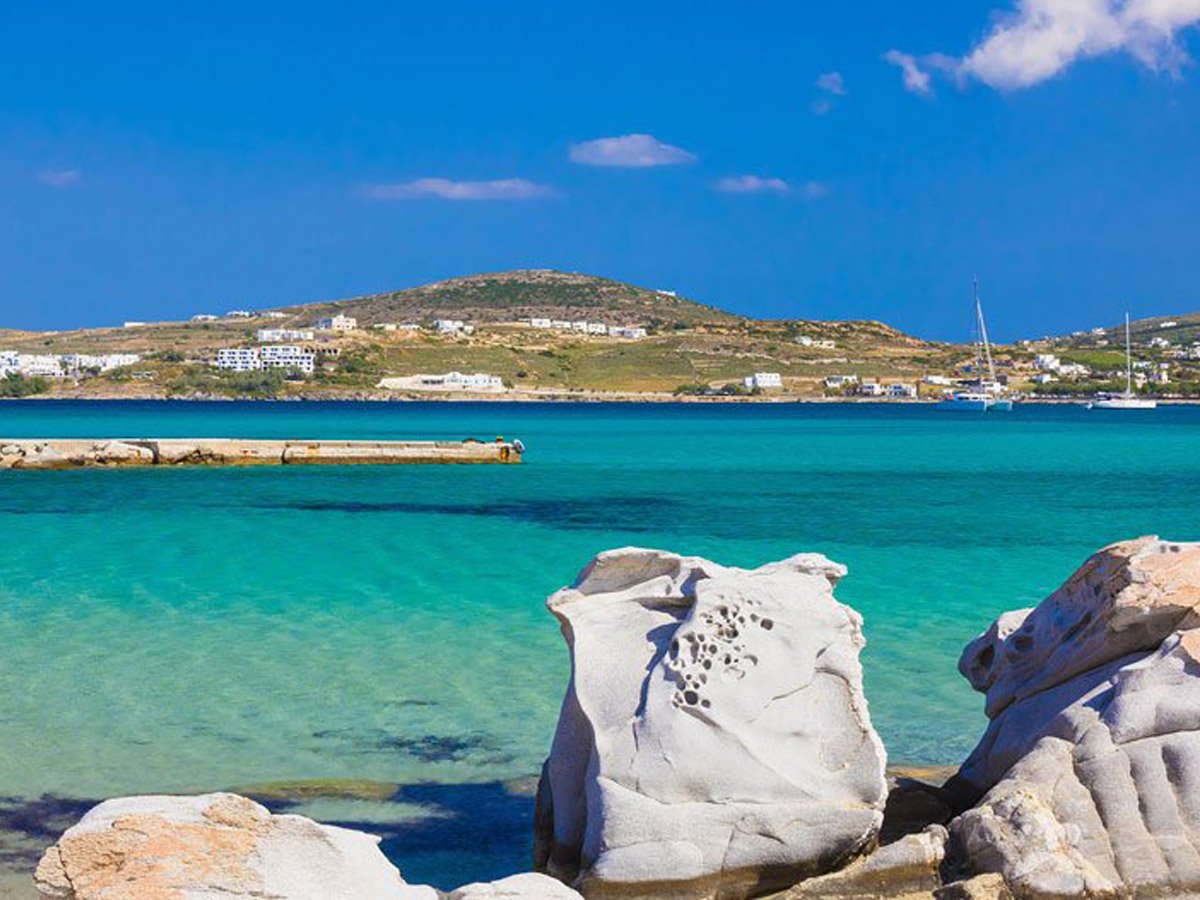 The beaches of Paros
---
In Paros there are beaches suitable for every type of visitors: for families, for parties or sea sports lovers and for couples in their honeymoon.
Here you can find golden sandy beaches for all tastes.
The cool breeze waves the foliage of orange and pomegranates and offers wonderful moments to the island's visitors.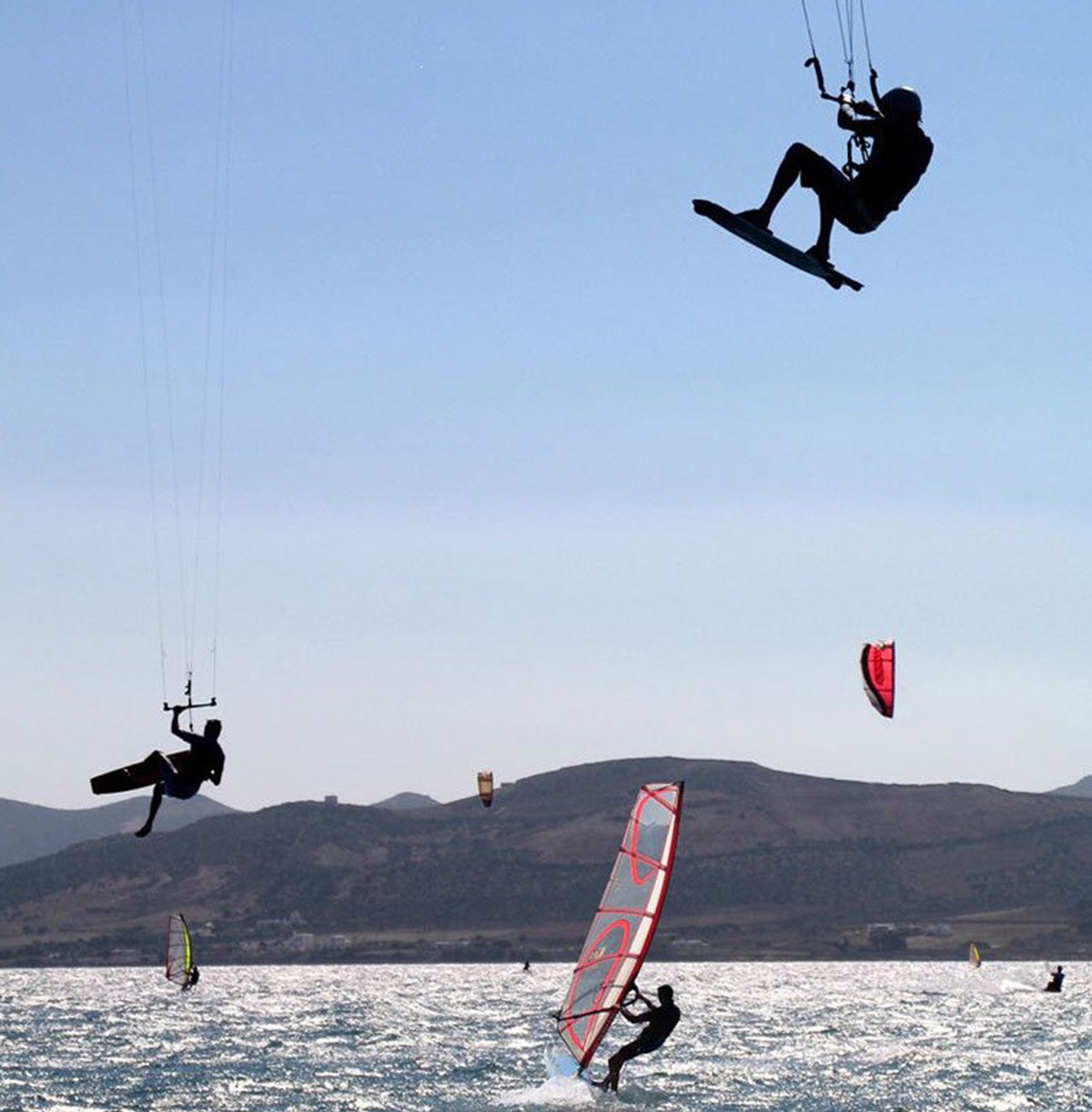 Activities
---
Paros, the island of action. The ideal place to develop your sporting activities.
We have the right climate, infrastructures, facilities and the most appropriate people to inspire you!
So go ahead, action is waiting for you!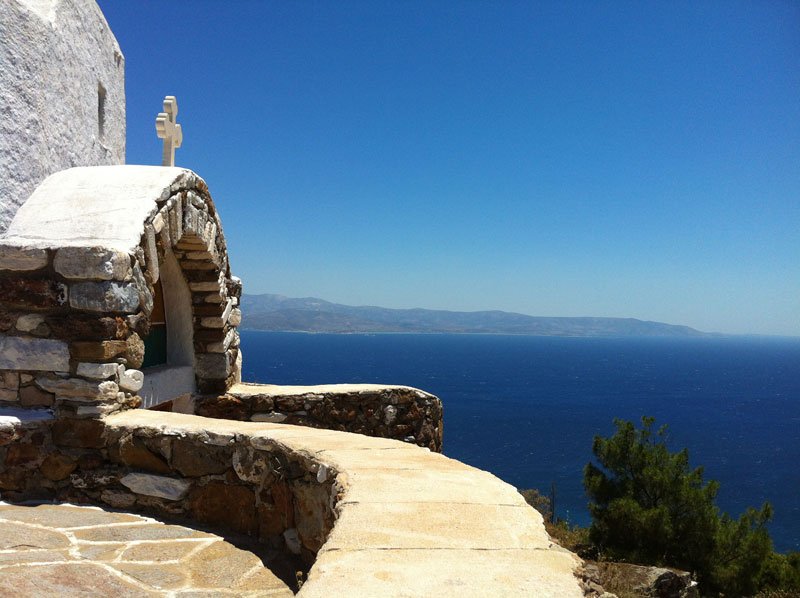 Sights
---
In Paros, wherever you choose to go, you will discover interesting ... themes!
It is an island with natural beauty and remarkable human works! Beaches, settlements, museums, churches, actions of people with environmental concerns and cultural quests.
The place will not stop pleasantly surprise you.
The first walk will be just the beginning!